Retour au blog
15.09.2016
Ils ont récolté plus de 25'000 francs pour Sourire vers l'Avenir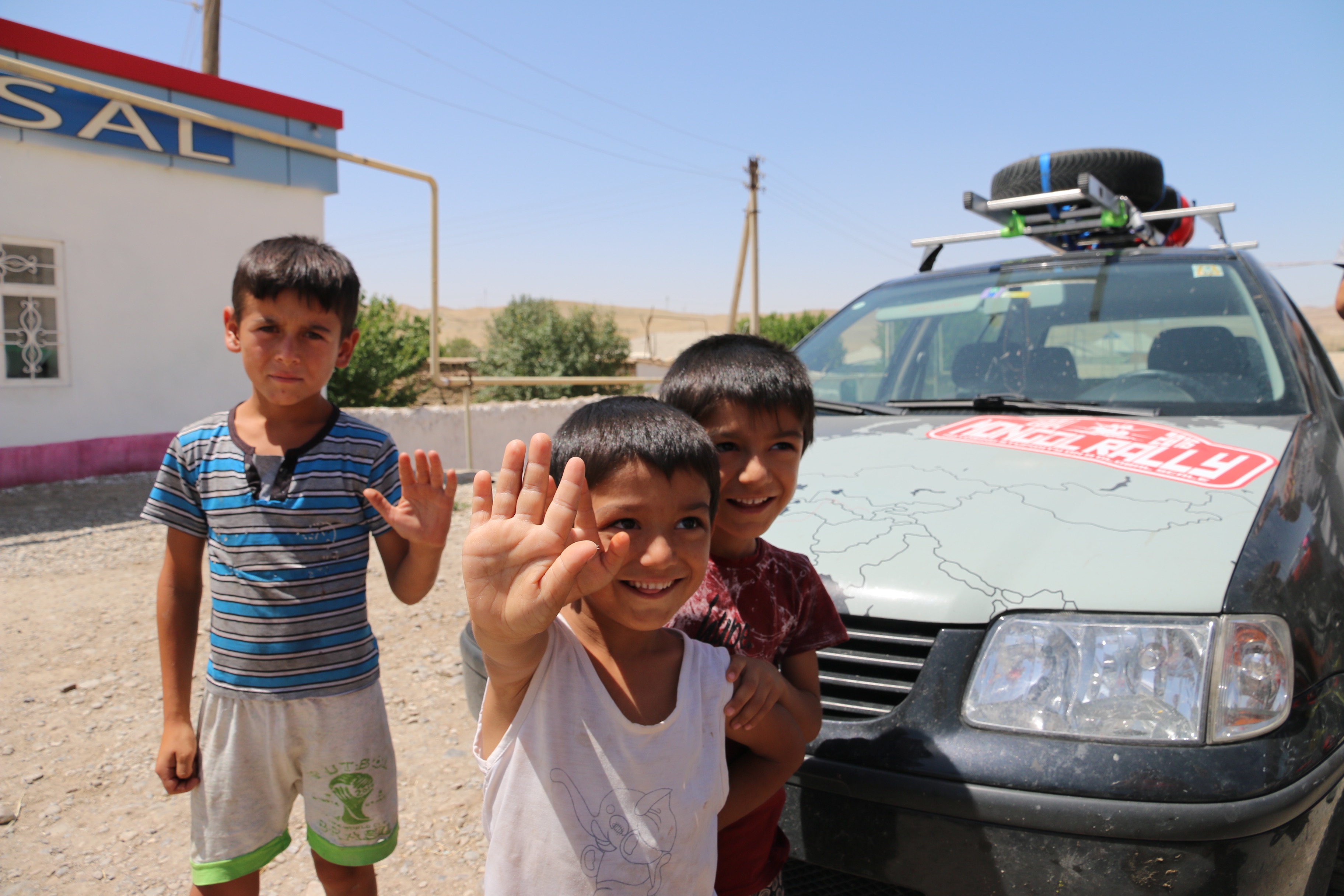 Ils ont réussi: l'équipe « noshortcuts » est arrivée dans la capitale de la Mongolie. Ci-dessous, un extrait de leur blog:
« In 39 days we drove 18'475 km through 21 countries in 8 different times zones from Goodwood (UK) to Ulan Ude (RUS) with temperatures ranging from 0 to 51 degrees, and an elevation between 0 and 4656m.
We filled our tank 46 times, and visited 10 different mechanics (4 in Mongolia) in 5 different countries. Our speed machine got (only!) one flat tire, but in addition totaled 3 bent rims, a broken spring, a torn rear bumper, a broken door lock, a defective window and needed a new ignition coil, a repair of the steering connector (after having lost 2 screws, the front wheel was not conected to the steering anymore), a few new screws for our much needed sumpgard and lots of welding to "repair" our rear suspensions.
We got stopped 12 times by the police, but had to pay only once an 8 USD bribe (instead of a 220 USD fine) and talked ourselves out of all the other attempts to get bribe money or give us a fine. And we got a parking ticket in Turkey (that we decided to ignore).
We slept once in the car, twice in gers (a mongolian yurt), 5 nights in our tent an the rest in hotels/hostels/homestays.
On our journey, we met a lot of very friendly, helpful, welcoming and amazing people (local residents in the different coutries as well as other ralliers and travellers) and visited some unforgettable places…. what a crazy adventure.
And the good news: so far we raised over CHF 25'000 for Sourire vers l'Avenir. A huge thank you for all your kind donations. »
"We got stopped 12 times by the police, but had to pay only once an 8 USD bribe (instead of a 220 USD fine) and talked ourselves out of all the other attempts to get bribe money or give us a fine."